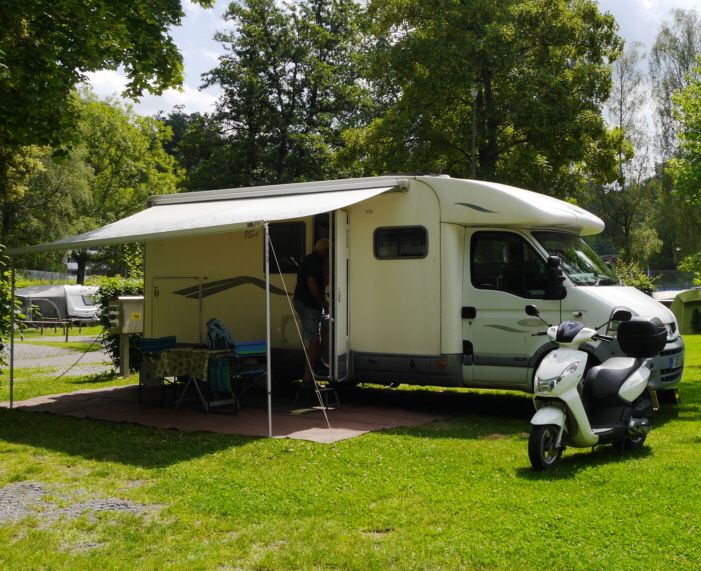 I don't currently write a blog either about my glass or my activities outside my glass work. However when I'm not making glass I can often be found travelling, anywhere and everywhere.
I have a few passions. Glass, Family, Garden, Travel and my Camera. My camera goes with me everywhere and takes pictures of the other 4 passions.
When I travel, it is always with husband Bob and usually in our Motorhome Tandy. Our scooter Kisbee comes along too.
When I travel I keep a travel blog . if you would like to follow me you can find my blogs by clicking the Tandy picture.